Medlem 30:- Icke medlem 50:-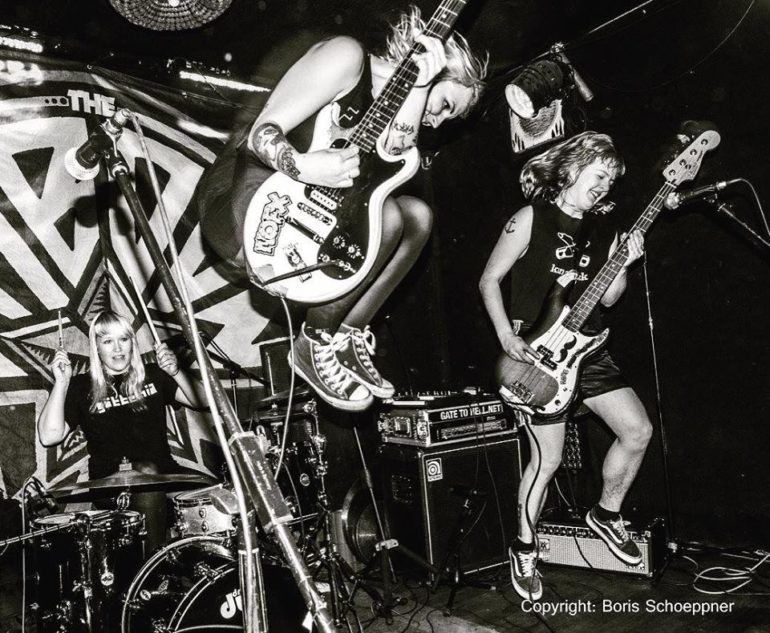 Norsk käftsmällstrio till Pipeline!
Lucky Malice delivers hard-hitting and uncompromising riot grrrl-punk, which engages and seduces.
They are a power trio emerging as one of the trendsetting bands of feminist punk rock in Norway.
They have been a band since 2004, and played uncountable number of shows in Europe. With their biggest passion in life playing punk rock, they give it all on stage. With big smiles and a tight set, they are all over the place, making sure that you enjoy the concert just as much as they do.
They have released three albums "Misfit" (2017, Tonehjulet Kräftpest), "Lucky Malice" (2014, Tonehjulet Kräftpest), "Homme Fatale" (2013, Tonehjulet Kräftpest) and a EP "Young and breatless" (2008, Tonehjulet Kräftpest) and two split EPs "Split"with Göttemia (2010, Tonehjulet Kräftpest) and "Handicap" with DANGER!MAN (2016, Tonehjulet Kräftpest/Boss Tunage/Sjakk Matt plater)
Links:
The album "Misfit" on youtube:

Music video "Power to the people":

Facebook:
https://www.facebook.com/luckymalice
Bandcamp:
http://kraftpest.bandcamp.com/album/lucky-malice
Tour blog from Spain tour 2014:
https://www.youtube.com/results?search_query=lucky+malice+in+spain
Support är inga mindre än SATURN FOUR! Ett relativt nytt garagerock-band från Sundsvall, sprängfyllt med energisk musik!